YAY! Time for another Blog Hop with The fantastically talented Really Reasonable Ribbon Design Team! I love this time of the month! lol
If you came to my blog through
Patti's blog
, then you are on the right track!
If not, then you might want to consider starting t the beginning at the
RRR blog
and hopping all the way through...you don't want to miss ANYTHING!
This month, Bonnie has masterfully put together an amazing assortment of hot pinks and blacks for the Monthly Ribbon Club Assortment.
Isn't it To DIE for! Yes...My Daughters LOVED it!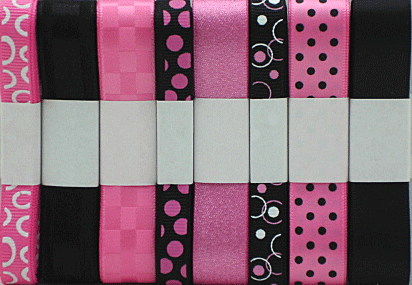 Of course, I created my Bow of the Month with this magnificent combo!
I could not resist a big poofy pink and black hair bow! LOL
I did add in a few extra ribbons to make the bow complete.
The skulls were an obvious choice to add to this bow...Skye ADORED it!
Here is a side view of the bow...and it gives you an idea of how big and poofy it actually is!
An here is Skye wearing it. YES...she has spray painted her hair hot pink to match! LOL
I hope I have inspired you today to grab some ribbon and start creating!
Have a Magnificent Mother's Day!!!!
Your next stop in today's hop is
Dawn.