WELCOME!!!!!!
So glad that you are joining us today!
If not, then you will want to start at the beginning at the
Today, we are joining with the Rubber Cafe team to bring you all a double dose of deliciousness! Ribbons AND Stamps! What could be better!!!???
SO, most you already know that I try to make a hair ornament with my
monthly ribbon club assortment.
Here is this month's...isn't it gorgeous!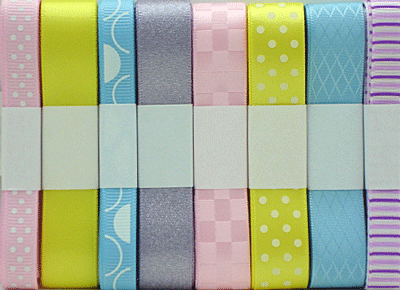 I thought the colors were so soft and springy, I didn't want to leave a single ribbon out.
I asked my "Little Model" what kind of clip she would want this month and she chose a ponytail holder again. **I think she is liking the ponies lately!**
So, here is what I made:
And here is my Beautiful model :)
I also decided to make a card this month with the butterfly stamp collection from The Rubber Cafe.
I love how the butterflies look like they are fluttering off of the front of the card!
I hope you enjoy your hop with us today!
Have a Magnificent weekend!