Welcome to the May edition of the Really Reasonable Ribbon Blog hop. If you arrived here from
Jenn's Blog
, then you are on the right track! If not, then you might want to start over at the beginning at the
Really Reasonable Ribbon Blog
and check out all the blogs along the way!
I LOVE LOVE LOVE the Red~White~Blue combo.
so of course this month's Ribbon Club Assortment topped my Heart List this month!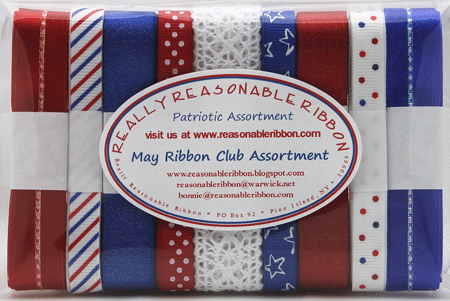 I made two hair pretties this month.
I did a woven headband AND a Pony~tail holder.
Here is my munchkin modeling both of them and LOVING every second of it!
This kiddo thinks that she gets to keep them both!
LOL..of course she does! :)
Your next stop on this hop is over at
Ginny's Blog
...where I am certain you will find something beautiful!! Have a Wonderful Week!