Welcome to the Really Reasonable Ribbon Blog Hop!
We have a great line up of projects and inspiration for you!
If you arrived here from
Vivian's blog
, then you are on the right track! If not, then you might want to start over at the beginning at the
Really Reasonable Ribbon Blog
and check out all the blogs along the way!
I absolutely love the springy mix that Bonnie put together for this month's Ribbon Club!
These colors truly do make me think of a Sour Pickle! LOL
Here is the assortment...Isn't it Magnificent!!?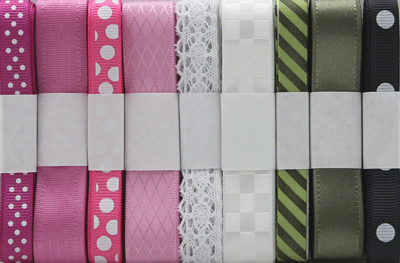 So of course, I had to make my "Bow of the Month" with the Ribbon of the month assortment!
So here is March's "Lucky Lady Bug"
I also used a Peachy Keen stamp to make the little ladybug for my mini card.
***Next week will be a WEEK LONG feature of Peachy Keen Stamps mixed with Really Reasonable Ribbons! You won't want to miss that!
Here is a close up of the bow itself. I used all but 2 of the ribbons from the club assortment on this bow this month. I LOVE how this turned out! The pinks and greens are just magnificent together!
Thank you so much for hopping along with us today! Your next stop in our hop is at
Ginny's gorgeous
blog. You are certain to find more wonderful inspiration there!
And Have a Wonderful Hump Day!