Hi there everyone!!
If you came to my blog from
Vivian's blog
then you are on the RIGHT TRACK! If not, then you might consider starting over at the beginning at the
Really Reasonable Ramblings Blog
and make your way through.
It will be worth your while!
Check out this Gorgeous Assortment that Bonnie has put together for the Ribbon Club!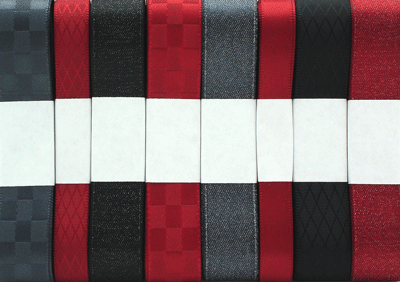 I absolutely adore the elegant look of this assortment! I knew immediately that it would be perfect with a touch of white tossed in! I also added in a yummy~licious looking candy cane and viola...
The PERFECT CHRISTMAS BOW!
FRONT VIEW:
SIDE VIEW:
And just because I am IN ABSOLUTE LOVE with the Christmas Holiday and all things Santa... I have been dying to make a santa inspired ruffle ribbon bow!
So, here is my munchkin wearing her Santa Bow:
The more I look at this bow, the more I want to make more of them!
It was so easy and suuuuuper duper adorable!
I Hope you have enjoyed my double bow feature this time around!
And...just for fun...and a little Christmas bonus...
I will do a photo-tutorial on the Santa Bow tomorrow!
Make sure to come bak here or to the RRR blog for that!
Now it is time to hop on over to
Ginny's blog
to take a gander at her inspiration!
I'm sure you'll love it!
Thanks for visiting and have a magnificent week!