Come join us this weekend for a Simply Obsessed Crop hosted by Yours Truly! We will be honoring Mother in our challenges...because without Mothers...where would we be? Mother's Day has passed...but honoring Moms should be an every day thing...so that is exactly what we will be doing!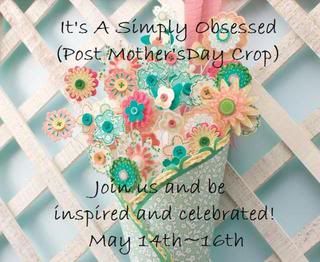 Challenges will post on Friday and the crop ends Sunday night. Head on over to the
Simply Obsessed Message Board
and check it out! You will be glad you did!!