Hi! Welcome to our October Edition of the Really Reasonable Ribbon Blog Hop. If you got to my blog from
Jenn's Blog
, then you are on the right track. If not...You will want to start over at the
RRR Blog
and make your way all the way through. There is a lot of inspiration out there this month!
This month Bonnie has compiled a super fun assortment for Christmas!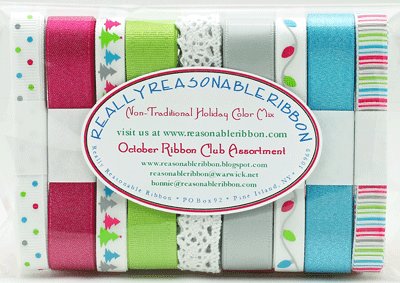 Instead of going Full out Christmas, however, I decided to tone it down a bit...
It is not my normal bow, but it is a Hair thing just the same!
The next stop on the hop is
Ginny.
That girl is so super talented! I know you will love whatever it is she has created for your viewing pleasure! I know I always do
Have a wonderful Day and Happy Hopping!