Hi! Welcome to our August Edition of the Really Reasonable Ribbon Blog Hop. This month we are celebrating summer with an amazing Ribbon Assortment that truly makes me crave some Neopolitan Ice Cream! (Blue Bell Of Course!)
If you got to my blog from
Jenn's Blog
, then you are on the right track. If not...You will want to start over at the
RRR Blog
and make your way all the way through. The inspiration you will find is spectacular!
Now...Check out this gorgeous ribbon assortment!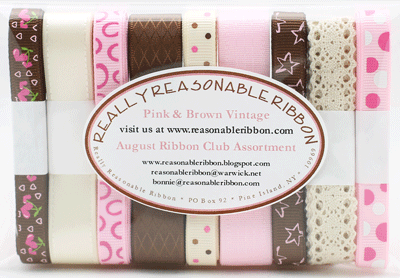 Of Course I had to turn this "bowl of Ice cream" into a wearable "Bow of the Month".
Here is an up close of this bow:
I sure hope this inspired you to get your ribbon out and get to creating something beautiful!
If not...just hop on over to the next blog...I know you will LOVE everything!
The next stop on the hop is
Ginny
. Her creations are always beautiful and inspiring!