Well , Hi there everyone!
And Happy MONDAY to you all!
I hope this monday is better than my Mondays have been going so far this year!
Well...it is already starting out better,
with this FANTABULOUS blog hop!
If you have come to my bloggity blog from Heidi's Beautiful Blog then you are on the RIGHT TRACK!!! If not...you might consider starting at the beginning at
This month we are showcasing this amazing assortment of greens!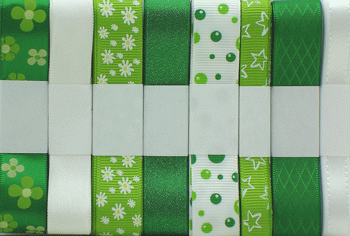 Isn't it gorgeous!!!?? I love it!
It is PERFECT for St. Patty's Day!!!
Aubrie LOVED this bow and actually WANTED to wear it!
I think the colors topped off with the peace sign grabbed her attention!
And this super cute little shamrock clippie...
complete with a Lucky Ladybug...
My girls adored these hair pretties...even in GREEN!!!!
Thank you for visiting me today.
Have a Magnificent Week!